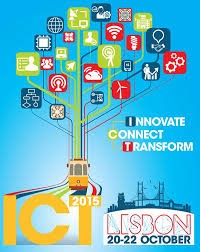 CPSoS will hold a networking session "Systems of Systems Engineering: What Next?" during the conference ICT 2015 (Innovate, Connect, Transform), the largest ICT event organized by the European Commission, with thousands of attendants expected. In addition to networking events and opportunities, ICT 2015 will offer numerous events on new EC ICT policies and initiatives and funding opportunities, interactive exhibitions, and a start-up forum.
The objective of the CPSoS networking session, which will take place on
October 22nd, starting at 14h50 in Room 10, is to discuss the "What next?" in systems of systems engineering from the point of view of industrial and academic reality, based on the CPSoS Roadmap.
Read more detailed information about the session here.