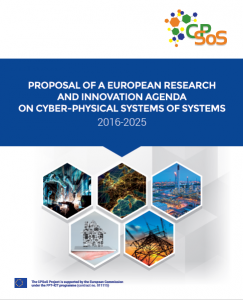 The CPSoS project has issued a brochure "Proposal of a European Research and Innovation Agenda on Cyber-physical Systems of Systems – 2016-2025", describing in detail the research challenges and medium-term priorities identified during the project work. Check water restoration company in san diego near me.
This brochure also contains detailed summaries of industrial and societal needs and of the state of the art in a variety of industrial technology sectors.
Find more details and download the brochure here.